PHUKET HAIR CLINIC
LEADING SCALP MICRO PIGMENTATION (SMP) PROVIDERS IN PHUKET, THAILAND
SMP FOR MEN
Scalp Micro Pigmentation is the replication of human hair stubbles for men that want a shaven but not bald look. We exact match our client's hair colour with our pigments giving a perfectly natural appearance.
SCAR CONCEALMENT
Phuket Hair Clinic offers the best available Scar Concealment or Scar Camouflage in Phuket, Thailand. We completely hide any FUT Hair transplant scars also known as a strip scar or harvesting scar.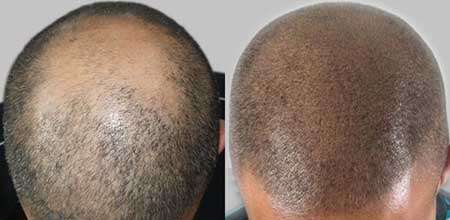 SMP FOR ALOPECIA
Alopecia is a partial or complete absence of hair growth due to skin complications. This can be restored completely with our Scalp Micro Pigmentation procedure.
SMP DENSITY BUILDING
Men with long hair can also have Scalp Micro Pigmentation by adding hair density on the scalp to cover any bald spot or area. The hair does not need to be cut short during the procedure either.
SMP FOR WOMEN
Phuket Hair Clinic also specializes in adding SMP to parting bald spots for Women by adding SMP hair density to the scalp. The results are amazing and the best in Phuket, Thailand.
What is Scalp Micro Pigmentation (SMP)?
Scalp Micro-Pigmentation (SMP) is the process of applying hair follicle impressions to match or replicate real human hair follicles. This procedure matches the exact hair color of the person to make it look very realistic. In most cases, there can be no distinction made between the real hair follicle and the replicated Scalp Micro Pigmentation (SMP) follicle. Phuket Hair Clinic has mastered this SMP procedure and guarantees the best and most satisfactory Scalp Micropigmentation procedures in Phuket, Thailand.
We are so confident that you will 100% satisfied with the SMP procedure from us that we offer a free SMP test procedure before any decision is made. This free test procedure is on a very small area of the scalp and is later digitally enlarged on camera to show you the contrast between the SMP pigments and the existing hair follicles. Most clients are amazed at how natural and realistic the Scalp micro-pigments look. This definitely helps with making the right decision about having the procedure or not. Our proof is in our work.
About Us
Phuket Hair Clinic is the leading Scalp Micro Pigmentation company and provider in Phuket with many years of experience.
Our Scalp Micro Pigmentation practitioners or technicians have undergone intensive SMP training in the USA and Europe.
We offer High-Quality Scalp Micro Pigmentation for Men or Women coming on holiday to Phuket, Thailand, and would like to have a Scalp Micro Pigmentation procedure done with the same quality as back home but at one-third of the price.
Our Guarantee
We can 100% guarantee that you will get the highest quality SMP procedure available in the country and without any issues. We offer the same world-class SMP procedures as you would get from any other country abroad. We also import all our machines, pigments, and other equipment for our procedures so you will be getting the same quality as abroad and at a much lower price.
Chat With An SMP Expert.
Please Feel Free to Ask Anything about Scalp Micro Pigmentation with One of Our Experienced Scalp Micro Pigmentation Technicians.
15 Years SMP Procedure Experience
Internationally Trained & Certified Scalp Micro Pigmentation Technicians.
Cheaper than our Competitors
Guaranteed Lowest Priced Scalp Micro Pigmentation In Thailand.
Highest Quality Pigments/Inks
Our SMP Pigments Never Change Colour Over Time due to Being Organic and Carbon-Based for the Best Results.
Top Quality SMP Equipment
We Use Only the Best Available Scalp Micro Pigmentation Equipment on the Market for our SMP Procedures.
Free Test SMP Procedures and Walk-in Appointments Available Daily
We offer free Scalp Micro Pigmentation patch tests which are sample procedures on a very small area of the scalp to demonstrate our high-quality SMP work.
Our Location
132 Wichitsongkram Road, Kathu District, Phuket, 83150